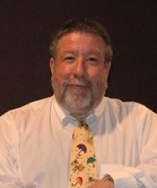 Jeff Carey was raised in Johnstown, Pennsylvania and currently resides in Berlin, PA, with his daughter, Madalyn.
Jeff has over 25 years of experience in the insurance and annuity industry. He is an expert in helping retirees and pre-retirees preserve their assets, reduce their taxes, and increase their income.
He is a firm believer that YOU should retire on your money, not your advisor. He is known as "The Safer Money Specialist." Jeff tells you not what you want to hear, but what you need to know in order to keep your money safe.
Jeff founded W. Jeffrey Carey & Associates, Inc. in 1988. He has assisted and advised retirees of major corporations such as Verizon (GTE), The American Red Cross, Beitzel Corporation, Penelec, Frostburg State University, UPJ, IBM, Sunrise Medical, Kelly Tire Corporation/Goodyear, Seven Springs Mountain Resort, New Enterprise, Snyder of Berlin, The Wisp, and the Pennsylvania State Retirement System. He regularly meets with current employees of these corporations to help them with their retirement planning needs. Jeff is involved in the community and regularly volunteers with the American Red Cross. He serves as a member of the Penn DOT Citizens Advisory Board and is a past board member of a local non-profit adoption agency.
Jeff believes that each investor is unique and that no single account is right for everyone. He knows it is essential to determine a client's individual needs in order to offer the most beneficial options possible. If you want to keep your money secure and protected, W. Jeffrey Carey & Associates, Inc. is right for you.