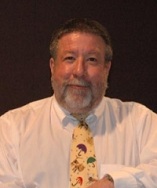 Jeff Carey was raised in Johnstown, PA and currently resides in Berlin, PA, with his daughter, Madalyn. Jeff has over 29 years of experience in the insurance and annuity industry.
Jeff founded W. Jeffrey Carey & Associates, Inc. in 1988 and has been assisting retirees from all walks of life meet their retirement goals and protect their hard earned principal from market declines. He meets regularly with individuals who are looking for a secure and reliable vehicle that offers them the opportunity to develop a retirement strategy that will be there when they need it.
Mr. Carey is a firm believer that YOU should retire on your money, not your advisor. Jeff believes that each person is unique and that no single account is right for everyone. He knows it is essential to determine a client's individual needs in order to offer the most beneficial options possible. If you want to keep your money secure and protected, W. Jeffrey Care y & Associates, Inc. is right for you.